What is Forex Deposit Bonus?
Forex Deposit Bonus is a reward cash bonus which is delivered into the trader's brokerage account after funding with a predetermined amount of money during a promotional period. This time period is defined by the brokers under the promotional guidelines. The bonus offer is not necessarily extended exclusively to new clients. The offer may also be extended to existing clients in order to entice them into adding more money in their account in the hopes of increasing trading activity. The bonus is paid to the new client or an existing client depending on the promotion requirements.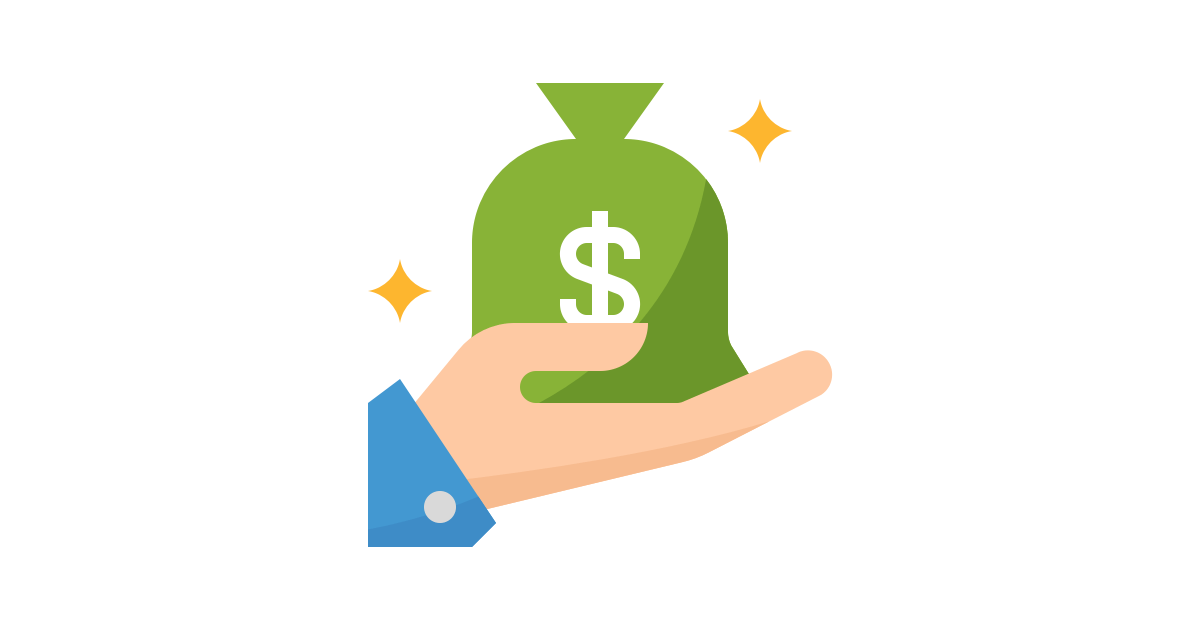 There might be very explicit limitations on how this is paid. Often the bonus won't be readily available for withdrawal immediately after a deposit is made. The bonus is usually not paid in conjunction with other promotional offers. There can also be exclusions. For example, the offer may not apply to auto trading.

A waiting period for bonus availability is reasonable. A company must be certain that all information provided by the new client, including identification, contact information, and account information is all in order before the bonus is processed. There might be other prerequisites that must be met before the trader is allowed to receive the bonus. One condition may be determined by trading volume. One stipulation may be combined with other requirements such as meeting the volume trading within a 12 month period or whatever time the forex brokerage has determined in the contract.

Forex trading companies are part of a very lucrative industry. Because of its potential for creating incredible amounts of wealth, it is also an extremely competitive commerce. Companies, especially those who are brand new are aggressively seeking more clients. These new brokers offer all sorts of bonuses and prizes in order to attract traders and to increase revenues with existing ones. In addition, those companies who are established must maintain a steady amount of growth derived from new clients. This growth must overcome certain factors associated with loss of business profit such as attrition or lack of activity by current traders.

There are other incentives besides forex deposit bonuses to motivate forex clients to switch brokerage houses. This can be a factor for a prospective client in choosing which broker offers the best incentive. Some brokers offer bonuses for just opening a new account for a non customer; others may offer trading bonuses, contests and prizes. Forex deposit bonus is the most popular offer amongst brokers because it is based on how much money the client deposit in the account rather than just opening a new account with very little money.

It is overwhelming the number of forex trading platforms accessible to the public. In order to choose the right platform, the prospect should take into account other factors in addition but not in exclusion of bonuses.

There are some important variables to consider when looking at a Forex Deposit Bonus offer. Usually, if the client has a loss that takes the entire margin and begins to draw from the margin available from the bonus, the broker may stop the position leaving the client with a zero balance or an overdrawn account. In addition, it is rare to find any company that would allow the bonus to be available right away. Some companies may stipulate that the bonus must be used to provide additional margin for trading.

Receiving any kind of bonus is better than not being offered anything at all. In conclusion, no one should start a forex broker account solely for a bonus. It is best to consider the bonus as an added benefit. Evidently a forex deposit bonus should be factored as a benefit for doing business with a specific broker.
Posted By billhannah : 20 September, 2020
Multiple time frames analysis can be overwhelming for some. In one frame, we are in an uptrend while, in another time frame, we are in a downtrend.Add in more time frames to check for "confirmation" and confusion can become so severe, people tend to simply freeze.The issue is that there comes a time where the multiple time frames mesh and either the higher or lower time frame takes over.Patterns in one-time frame take on a whole new meaning when looked at in the context of another time frame.There is the belief that the higher time frame carries more weight but remember at any time, one time frame can take over and a turn over happens.In This Piece, I Want To Show You:How to draw different trend linesHow to determine trendHow to trade counter-trend using trend linesTrend Lines And TrendSince the trend on one time frame can become the dominant trend at any time, it's not a bad idea to see where we are in the bigger picture.Trend lines are good tools to use for trend determination and in the right hands can become a stand-alone trading tool.Related – What Story Does Your Chart Tell You?Not only can they help determine your trend direction, they can also point to the rate of the trend which is great information to have in terms of taking a trade.In defining how to draw a trend line, we open an entirely different issue. Connecting swings in price can be subjective especially if we include internal trend lines.The key is to be consistent at every turn when you draw the lines. This is the standard way of drawing trend lines and because we are using the same anchor for different swings, this is known as fanning a trend line. Trend lines define the relationship between the swings that are used and are useful to determine an accelerating or decelerating trend.1. You can see how the lines start off steep and slowly begin to decrease in the steepness of the line.2. Smaller trend lines marking off the corrections are short term trend lines and can be useful in determining a trade entry3. Internal trend lines also offer opportunity in terms of trade opportunity as they can be useful in an early warning of trend reversalsOne way you become more objective in trend line usage is to only connect to obvious swings and only after a high or low is taken out.Multi-Time Frame Trend Line UsageThe drawing of trend lines is not very difficult and now the question becomes; how to use that information to aid us in our decision making.Drawing lines on the higher time frame charts is simple as you have fewer swings to deal with. The chart below has a daily down trend using trend lines (not seen due to space limitations) and this is an intra-day chart using the one-hour time frame.You can see we have a few more options as a number of swings has increased. Keep in mind this is the 60-minute chart in the context of a daily down trend. The daily down trend has been determined by drawing trend lines over obvious swing highs.1. These dashed lines used to form down trend lines off and kept you on the short side intra-day OR provided targets for counter-trend trades. All three have been broken.2. We started to get higher swing lows which allowed us to draw up trend lines off the lows. Each time price met a down trend line, it gave inflection points for possible action.3. You can see the lines getting steeper indicating the rate of up trend was increasing in the context of a higher time frame down trend.When the trend starts to increase, you can see the trend line is taking a sharper direction and in this case, we may be seeing a resumption of the overall down trend. One thing I hope you have noticed is that at each line, there is some type of reaction.This Does Not Always Happen Of Course But It's Something To Take Note Of.Often times when a trend line breaks, it is simply moving into another trend rate that is either new or has been shown through an earlier trend line. Keeping in mind previous rates of trend plus the larger time frame trend, can help keep you from being overly anxious to jump into a move.Trend Line TradesI want to dial down into each point in time where price met one of the dotted lines. Dropping the time frame to a factor of four allows a better view of the action and possible opportunity around each point. I have to reiterate that we are in a down trend on the daily chart which we objectively know through our trend line. I also must add that if we continue up from this current area, there is not a trend line offering an inflection point on the previous chart.1. After price breaks the lowest trend line, it reacts off the upper trend line.2. After reacting at #1, price returns to the break out price zone and offers a trading opportunity.3. Price breaks through the tested trend line and travels all the way to another trend line before…..4. Offering a pullback trade opportunity off a formed demand line.5. Price breaks up through the tested trend line and is now sitting at a make or break point.The point is that even though we are a higher time frame down trend, usage of trend lines offered not only a time frame dependent up trend but also trading opportunities.Your Trend Line Trading PlanIn a future piece I am going to expand on the usage of trend lines including channels. For now, take it upon yourself to lay out a trade plan using the trend line information found above. It may not be a plan you trade, but it will give you great insight on how valuable trend lines can be for your trading and may find its way into your trading.Trend lines can help you define the strength of a trend, if a trend is even present, and perhaps give you a signal that the current move is coming to an end through an parabolic push. Just be consistent and clear with their usage.
Have you ever heard of a stop placement strategy that trails stop based on previous 'high' points? It is called Chandelier exit as it hangs down from the high point or the ceiling of our trade, just as a chandelier hangs from a room ceiling. The distance, which is usually calculated from the high point to the trailing stop; could also be calculated in dollars or in contract based points. However, the value of this trailing stop moves upward very promptly as higher highs is reached. The Chandelier Exit, which has a trailing stop from either the highest high of the trade or the highest close of the trade, is best measured in units of Average True Range (ATR). One of the many factors leading to use ATR for measuring the distance from the high to our stop is that, it is pertinent across markets and is adaptive to changes in unpredictability. The essence of this calculative measure is that, even on expansion and contraction of trading ranges, our stop will automatically adjust and move to the apt level, thereby, constantly staying in tune with changing market conditions. Chandelier Exit is one of the most tried exit methodology used across a varied portfolio of futures markets to generate profitable test results. It is imperative that the changes in unpredictability can curtail or stretch the distance to the actual stop, since the highs used to hang the Chandelier move only upward. However, in order to witness less fluctuation in the stop distance, you can use a longer moving average to calculate Average True Range. In other ways, shorter moving average is required, in case you want the stop placement to be more adaptive to fluctuating market conditions. When short averages for the ATR is used; brief periods of small ranges can bring the stops too close, abnormally resulting in premature exit. To avoid this, you can have a short and highly adaptive ATR while calculating a short average and a longer average and using the average that produces the widest stop. Although Chandelier Exit differs from Channel Exit (which trails a stop based on previous 'low' points), the combination of both, where the trade is initialized by the trailing Channel Exit and then adding the Chandelier Exit, after the price has moved away from the entrance point, will help in making the open trade lucrative. Here the Channel Exit is fastened at a low point and does not move up as new profits are accomplished. At the same time, it is necessary to have the Chandelier Exit at the right position so that the exits are never too far away from the high point of the trade. The fundamentals behind combining the exit techniques, Channel and Chandelier exit is that, while Channel Exit as a suitable stop that very steadily rises at the commencement of the trade, switching over to Chandelier Exit is necessary to ensure better exit that protects more of our profit. This feature makes Chandelier Exit one of the most sought after rational exits from the profitable trades.
Think of a trading channel as a horizontal trading range being turned at an angle. Where the range is trading between relatively defined levels of support and resistance over time, the angular channel is either making higher highs (ascending channel) or lower lows (descending channel) as price action moves on the chart. By looking at both of these channels, one can readily see the similarities between a channel and a range that was mentioned earlier. Just as in range trading, the lower channel line is considered support and the upper channel line is considered resistance.Given that, as you might suspect, some of the same trading rules will apply.However, before we begin actual trading, we must be certain to validate the channel. To accomplish this we will use the "Three Touch Rule".In other words, price action must come into contact with the lower channel three times before a long position can be taken. Also, before a short position can be taken, price action must come into contact with the upper channel line at least three times.The rationale behind the three touches is that any two points on a chart can be connected by a straight line. Those two touches may be the beginning of a valid line or they may turn out to be nothing. However, if three points on a chart can be connected by a straight line, now we know that that particular price level is providing support or resistance. It is not as random as a line created by only two points.Let's take a look at the 4 hour chart of the GBPUSD descending channel for an example of this rule… In the case of the chart above, a trader could take a short position on this GBPUSD pair after price tests the upper channel line (resistance) for the third time. Since the channel is descending and the daily trend on this pair is to the downside, shorting the pair is the higher probability trading scenario.While some aggressive or impatient traders may take a trade after two touches, personally I prefer to wait for the greater confirmation that the third touch provides. (Keep in mind that greater confirmation is simply that: confirmation. It is not a guarantee that the trade is going to work out.)I also want to point out that on the chart above that there are several places along the channel lines at which several candles come into contact with the channel line at virtually the same point…the second touch on the upper channel line for example. In a case such as that, that would count as a single touch. We want to see a touch occur and then have price action pull away and then come back and test the same level again. That will provide the greater validity that we are seeking.Let's use the 4 hour chart of the NZDUSD ascending trading channel for an example of how to enter a trade and place our stops and limits… So in the case of this ascending trading channel, a trader could go long after the third touch of the lower channel by price. Price is respecting the support presented by the lower channel line. We can see that the two candles within the red rectangle and just above the word Stop have "wicked below" the channel line but have not closed below it. That is a good indication that a long position can be taken with a stop placed just below those two wicks.The timing of our entry into this trade can be determined by the candlesticks that are forming along the lower channel line and/or an oscillating indicator such as Stochastics, MACD, RSI, etc.In channel trades such as the one above, I prefer to set my limit just below the upper channel line. This is denoted by the red line labeled Limit. I do this since oftentimes price will move in the direction of the trade but it can fall just short of the upper channel line…as it did here. In this case, I would have captured perhaps 80-90% of the move which is just fine with me.
Post your comment